Perhaps the first misconception I encountered about the fantasy genre in general is that if you like one series you're bound to like another. For example, I recall as a teenager getting recommendations for Joe Abercrombie, Naomi Novik, Sharon Shinn, and China Meiville all in conjunction with one another.
None of these authors share much territory as fantasy writers.
Taste is taste, so there's no reader-proof way to map out who will like what. However, I've been searching a long time for means and methods to truly know if a certain series or even just a lone book is the right fit for me before I dive in to try reading it. I always have an overly long list of books to read. Too often, however, the books on that list don't match what I thought I was told to expect, and I end up spending my time and energy elsewhere.
In this article, I'll share a few resources and ideas on refining book recommendations and navigating the densely-populated landscape of high fantasy worth reading.
My Usual Methods for Growing My To-Read List
I typically seek out books I've already heard of.
I've almost never read a book without having it recommended, reading a review, hearing someone rave on a podcast, or knowing something about the author first. I do know people who will purchase–and read–just based on the cover art or the blurb, but I tend to want a lot of background information before ever considering a book. I don't feel as if I have time to do otherwise.
The problem is, I then spend so much time reading about books that little is left for the books themselves.
Maybe I'm just tired of the indiscriminate comparisons to Game of Thrones–and not just because I'd rather have books compared to A Song of Ice and Fire anyway. But I'm convinced there must be more effective ways for readers in high fantasy, epic fantasy, or any genre at all to find the sorts of books they truly want to read without all the guessing and wondering and trial and error.
Existing Resources to Find Your Next High Fantasy Read
Many smart creators have grappled with this subject before me, so there are valuable resources out there to help readers find the right thing to read next. Here are a few.
Charts, Quizzes and Lists
Readers Also Like…
What Else?
The best way to find out if you'll like a book is still, typically, to read reviews. Lots of them.
Buying books is not like buying other media. The commitment of your funds is almost never proportional to the commitment in time to listen to or read the story. For instance, you can buy an album (yes, some people still do that) for $9.99 and listen to it in an hour, or buy a movie (people do that too) and watch it in a few hours–consuming the content in one sitting.
Books are almost never like that, and the time commitment is bigger for high and epic fantasy than for just about any other genre. Even if you pay only $30 or $40 to get an entire series, you might be looking at 60 – 200 hours of reading to go from start to finish.
Maybe it's unrealistic, but I want a little more confidence that I'll treasure that journey before I set out.
Next month's post will dig deeper on this same topic with my own new look at just how this might be done.
---
Get more nerdy content in your inbox.
---
About the Author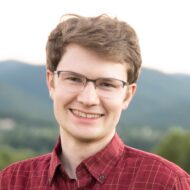 Stephen Taylor is the author of The Witherclaw Trilogy as well as short fiction appearing in The Future Fire, MYTHIC Magazine, The Centropic Oracle, and other publications. His short story "Only an Ocean" won a Silver Honorable Mention in the L. Ron Hubbard Writers of the Future Contest. When he's not writing, he's often playing my violin or wandering in the woods.